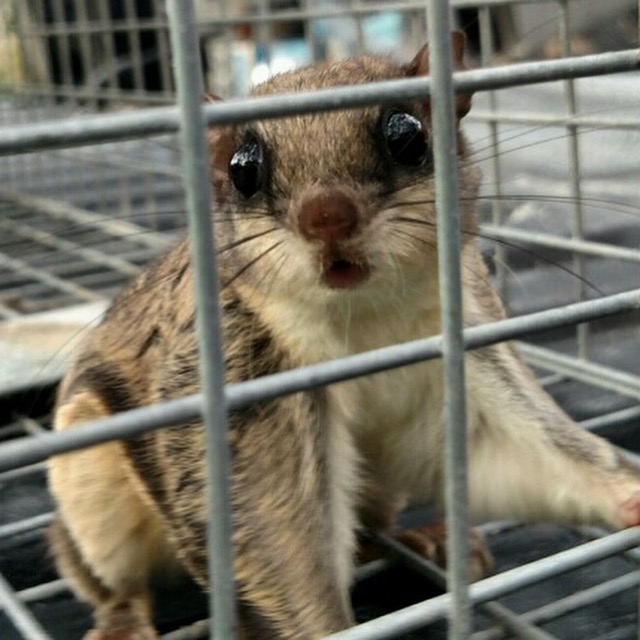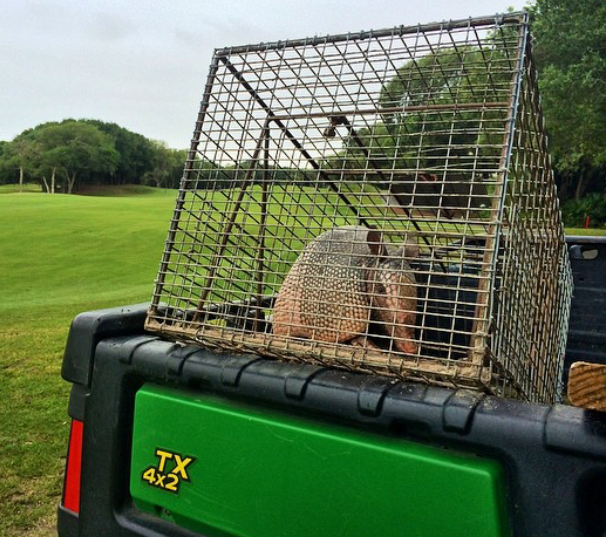 Animal Removal Services
$89 and up depending on the species and the amount of time and work involved in a solution. Our Animal Removal & Wildlife Control Technicians are highly trained and experienced experts in their field. After assessing your situation, they will determine what procedure will be most effective in solving your problem as fast and humane as possible.
Free Inspections
The first step in solving a wildlife problem is determining how it started. A hole in the soffit may allow animals to enter the attic, and pet food left outside may attract unwanted animals. An inspection must be performed to determine all species and wildlife activity on your property.

Exclusion Repairs
Whether you want to prevent nuisance wildlife from entering your property or just need areas of your soffit, ventilation, etc. screened off. Our Wildlife Technicians can make repairs and they include a minimum one year warranty. In some cases we can provide up to a 10 Year warranty. Ask your specialist for details.

Clean-up Services
When animals move into your home, they leave large amounts of urine stains, feces, and other types of damage. We can remove the bio-hazards and restore your home to it's original state. Animal feces and urine carry many different types of diseases and they can be transmitted to humans. We can work with your homeowner's insurance to help with the cost.

Jacksonville, FL Animal Removal, Control, & Prevention for Armadillos, Raccoons, Opossums, Moles, Snakes, & More!Jacksonville Fl Insulation Repair | Jacksonville FL Wildlife Control | Jacksonville FL Wildlife Management | Jacksonville FL Raccoon Removal, Jacksonville Squirrel Removal, Jacksonville Armadillo Trapper, Jacksonville Bee Removal, Jacksonville FL Rat Removal, Jacksonville FL Rodent Control, Jacksonville Squirrel Removal, Jacksonville Snake Removal, Jacksonville FL Opossum Removal, Jacksonville FL Animal Control, Jacksonville FL Animal Removal Jacksonville FL Animal Trapper, Jacksonville FL Wildlife Expert, Jacksonville FL Dead Animal Removal, Jacksonville FL Mole Removal, Jacksonville FL Snake Trapper, Jacksonville FL Wild Hog Removal, Jacksonville FL Nutria Removal, Jacksonville FL Nutria Trapper, Jacksonville FL Animal Removal Specialist, Jacksonville FL Wildlife Removal Services, Animal Removal Company Jacksonville FL EXPEL | Ponte Vedra Pest Control | Jacksonville Beach Pest Control, Jacksonville Pest Control, Fernandina Pest Control, Orange Park Pest Control, St. Augustine Pest Control, Palm Coast Pest Control, Jacksonville Bed Bugs, Ponte Vedra Bed Bugs, Fernandina Beach Bed Bugs, Orange Park Bed Bugs, Jacksonville Bee Removal, Jacksonville Wildlife Removal, Jacksonville Pest Control Company, Jacksonville Animal Trapper, Jacksonville Insulation Service, Jacksonville Dead Animal Removal, Jacksonville Exterminator, Jacksonville FL Best Pest Control, Exterminator in Duval County, Jacksonville FL Bird Removal, Jacksonville FL Rat Removal, Rodent Control in Jacksonville FL, Jacksonville FL Dead Animal Removal, Pest Control Business Near Jacksonville FL, Duval County Exterminator, Bug Man in Jacksonville FL, Jacksonville FL Wasp Nest Removal, Good Pest Control Company in Jacksonville FL, Bee Hive Removal Jacksonville FL , Beekeeper Jacksonville FL , Get Rid of snakes in Jacksonville FL, Get rid of Raccoons Jacksonville FL, Ants in House Jacksonville FL, Jacksonville FL bug problems, Best Exterminators in Jacksonville FL, Pest Problems in Jacksonville FL, Bugs in Jacksonville Problem, Roach Elimination Jacksonville FL, Organic Pest Control Jacksonville FL, Squirrel Trapping Jacksonville FL, Hog Trapper Jacksonville FL, Beaver Removal Jacksonville FL, Mole Removal Jacksonville FL, Get rid of Moles in Jacksonville FL, Mole Control Jacksonville FL, Bat Removal Company in Jacksonville FL, Get rid of bats in Jacksonville, Rodent Proofing in Jacksonville FL, Wildlife Trappers of Jacksonville FL, Animal Removal Expert in Jacksonville FL
Ponte Vedra Bee Removal, Ponte Vedra Wildlife Removal, Ponte Vedra Pest Control Company, Ponte Vedra Animal Trapper, Ponte Vedra Insulation Service, Ponte Vedra Dead Animal Removal, Ponte Vedra Exterminator, Ponte Vedra FL Best Pest Control, Exterminator in St. Johns County, Ponte Vedra FL Bird Removal, Ponte Vedra FL Rat Removal, Rodent Control in Ponte Vedra FL, Ponte Vedra FL Dead Animal Removal, Pest Control Business Near Ponte Vedra FL, St. Johns County Exterminator, Bug Man in Ponte Vedra FL, Ponte Vedra FL Wasp Nest Removal, Good Pest Control Company in Ponte Vedra FL, Bee Hive Removal Ponte Vedra FL , Beekeeper Ponte Vedra FL , Get Rid of snakes in Ponte Vedra FL, Get rid of Raccoons Ponte Vedra FL, Ants in House Ponte Vedra FL, Ponte Vedra FL bug problems, Best Exterminators in Ponte Vedra FL, Pest Problems in Ponte Vedra FL, Bugs in Ponte Vedra Problem, Roach Elimination Ponte Vedra FL, Organic Pest Control Ponte Vedra FL, Squirrel Trapping v FL, Hog Trapper Ponte Vedra FL, Beaver Removal Ponte Vedra FL, Mole Removal Ponte Vedra FL, Get rid of Moles in Ponte Vedra FL, Mole Control Ponte Vedra FL, Bat Removal Company in Ponte Vedra FL, Get rid of bats in Ponte Vedra, Rodent Proofing in Ponte Vedra FL, Wildlife Trappers of Ponte Vedra FL, Animal Removal Expert in Ponte Vedra FL
St. Augustine Bee Removal, St. Augustine Wildlife Removal, St. Augustine Pest Control Company, St. Augustine Animal Trapper, St. Augustine Insulation Service, St. Augustine Dead Animal Removal,St. Augustine Exterminator, St. Augustine FL Best Pest Control, Exterminator in St. Johns County, St. Augustine FL Bird Removal, St. Augustine FL Rat Removal, Rodent Control in St. Augustine FL, St. Augustine FL Dead Animal Removal, Pest Control Business Near St. Augustine FL, St. Johns County Exterminator, Bug Man in St. Augustine FL, St. Augustine FL Wasp Nest Removal, Good Pest Control Company in St. Augustine FL, Bee Hive Removal St. Augustine FL , Beekeeper in St. Augustine FL , Get Rid of snakes in St. Augustine FL, Get rid of Raccoons St. Augustine FL, Ants in House St. Augustine FL, St. Augustine FL bug problems, Best Exterminators in St. Augustine FL, Pest Problems in St. Augustine FL, Bugs in St. Augustine Problem, Roach Elimination St. Augustine FL, Organic Pest Control St. Augustine FL, Squirrel Trapping St. Augustine FL, Hog Trapper St. Augustine FL, Beaver Removal St. Augustine FL, Mole Removal St. Augustine FL, Get rid of Moles in St. Augustine FL, Mole Control JSt. Augustine FL, Bat Removal Company in St. Augustine FL, Get rid of bats in St. Augustine, Rodent Proofing in St. Augustine FL, Wildlife Trappers of St. Augustine FL, Animal Removal Expert in St. Augustine FL, Fernandina Beach Bee Removal, Fernandina Beach Wildlife Removal, Fernandina Beach Pest Control Company,Fernandina Beach Animal Trapper, Fernandina Beach Insulation Service, Fernandina Beach Dead Animal Removal, Fernandina Beach Exterminator, Fernandina Beach FL Best Pest Control, Exterminator in Nassau County, Fernandina Beach FL Bird Removal, Fernandina Beach FL Rat Removal, Rodent Control in Fernandina Beach FL, Fernandina Beach FL Dead Animal Removal, Pest Control Business Near Fernandina Beach FL, Nassau County Exterminator, Bug Man in Fernandina Beach FL, Fernandina Beach FL Wasp Nest Removal, Good Pest Control Company in Fernandina Beach FL, Bee Hive Removal Fernandina Beach FL , Beekeeper Fernandina Beach FL , Get Rid of snakes in Fernandina Beach FL, Get rid of Raccoons Fernandina Beach FL, Ants in House Fernandina Beach FL, Fernandina Beach FL bug problems, Best Exterminators in Fernandina Beach FL, Pest Problems in Fernandina Beach FL, Bugs in Fernandina Beach, Roach Elimination Fernandina Beach FL, Organic Pest Control Fernandina Beach FL, Squirrel Trapping Fernandina Beach FL, Hog Trapper Fernandina Beach FL, Beaver Removal Fernandina Beach FL, Mole Removal Fernandina Beach FL, Get rid of Moles in Fernandina Beach FL, Mole Control Fernandina Beach FL, Bat Removal Company in Fernandina Beach FL, Get rid of bats in Fernandina Beach, Rodent Proofing in Fernandina Beach FL, Wildlife Trappers of Fernandina Beach FL, Animal Removal Expert in Fernandina Beach FL , Palm Coast Bee Removal, Palm Coast Wildlife Removal, Palm Coast Pest Control Company, Palm Coast Animal Trapper, Palm Coast Insulation Service, Palm Coast Dead Animal Removal, Palm Coast Exterminator, Palm Coast FL Best Pest Control, Exterminator in Flagler County, Palm Coast FL Bird Removal, Palm Coast FL Rat Removal, Rodent Control in Palm Coast FL, Palm Coast FL Dead Animal Removal, Pest Control Business Near Palm Coast FL, Flagler County Exterminator, Bug Man in Palm Coast FL, Palm Coast FL Wasp Nest Removal, Good Pest Control Company in Palm Coast FL, Bee Hive Removal Palm Coast FL , Beekeeper Palm Coast FL , Get Rid of snakes in Palm Coast FL, Get rid of Raccoons in Palm Coast FL, Ants in House Palm Coast FL, Palm Coast FL bug problems, Best Exterminators in Palm Coast FL, Pest Problems in Palm Coast FL, Bugs in Palm Coast Problem, Roach Elimination Palm Coast FL, Organic Pest Control Palm Coast FL, Squirrel Trapping Palm Coast FL, Hog Trapper Palm Coast FL, Beaver Removal Palm Coast FL, Mole Removal Palm Coast FL, Get rid of Moles in Palm Coast FL, Mole Control Palm Coast FL, Bat Removal Company in Palm Coast FL, Get rid of bats in Palm Coast, Rodent Proofing in Palm Coast FL, Wildlife Trappers of Palm Coast FL, Animal Removal Expert in Palm Coast FL
Orange Park Bee Removal, Orange Park Wildlife Removal, Orange Park Pest Control Company, Orange Park Animal Trapper, Orange Park Insulation Service, Orange Park Dead Animal Removal, Orange Park Exterminator, Orange Park FL Best Pest Control, Exterminator in Clay County, Orange Park FL Bird Removal, Orange Park FL Rat Removal, Rodent Control in Orange Park FL, Orange Park FL Dead Animal Removal, Pest Control Business Near Orange Park FL, Clay County Exterminator, Bug Man in Orange Park FL, Orange Park FL Wasp Nest Removal, Good Pest Control Company in Orange Park FL, Bee Hive Removal Orange Park FL , Beekeeper Orange Park FL , Get Rid of snakes in Orange Park FL, Get rid of Raccoons Orange Park FL, Ants in House Orange Park FL, Orange Park FL bug problems, Best Exterminators in Orange Park FL, Pest Problems in Orange Park FL, Bugs in Orange Park Problem, Roach Elimination Orange Park FL, Organic Pest Control Orange Park FL, Squirrel Trapping Orange Park FL, Hog Trapper Orange Park FL, Beaver Removal Orange Park FL, Mole Removal Orange Park FL, Get rid of Moles in Orange Park FL, Mole Control Orange Park FL, Bat Removal Company in Orange Park FL, Get rid of bats in Orange Park, Rodent Proofing in Orange Park FL, Wildlife Trappers of Orange Park FL, Animal Removal Expert in Orange Park FL